Background
Plastic waste is a global issue. Mismanaged plastic waste can have a detrimental effect on our environment, health and the economy. The Indonesian government aims to reduce marine plastic debris by up to 70 per cent by 2025. Complementary to this, CSIRO Australia's national science agency and their Ending Plastic Waste Mission, which has a goal of an 80 per cent reduction in plastic waste entering the environment by 2030. The Plastics Innovation Hub Indonesia is a bilateral initiative which aims to support both countries in achieving these goals.
What is the Plastics Innovation Hub?
The Hub Indonesia will enable a collaborative innovation ecosystem linking Australia and Indonesia and building connectivity with partners globally. Harnessing diversity of thought and expertise to activate disruptive thinking.
The Hub Indonesia will focus on design and delivery of deep-tech solutions in emerging or under-resourced domains. It will support and augment current deep-tech research, and provide new pathways for world-leading research to scale and achieve systems-level impact in Indonesia.
The Hub Indonesia program has been co-designed with a broad range of stakeholders through a human-centred lens with a focus on facilitating superb stakeholder experiences and ensuring impact-driven journeys. The program is designed to be flexible, providing different entry and exit points to participants and connecting them with partner programs at critical junctures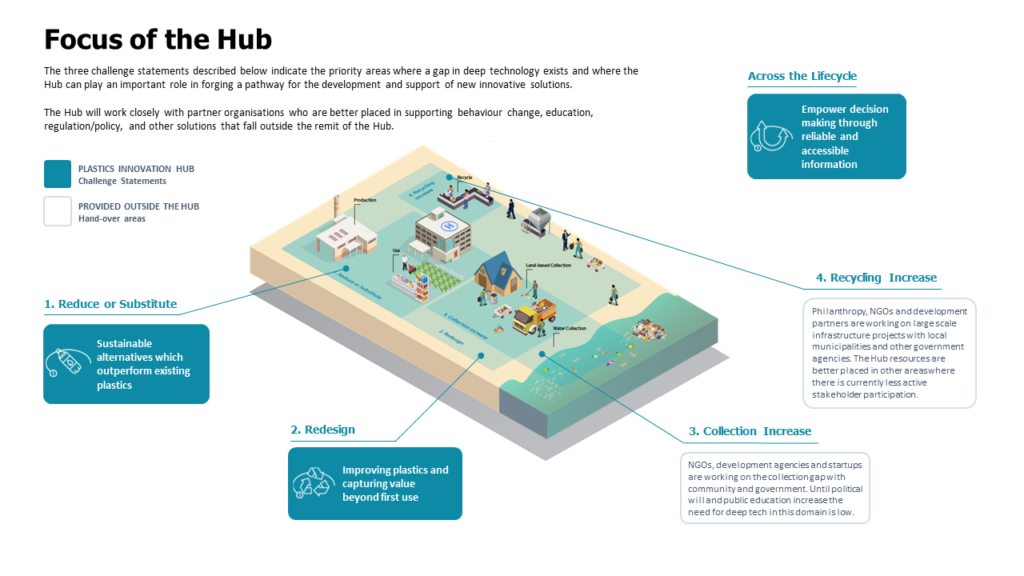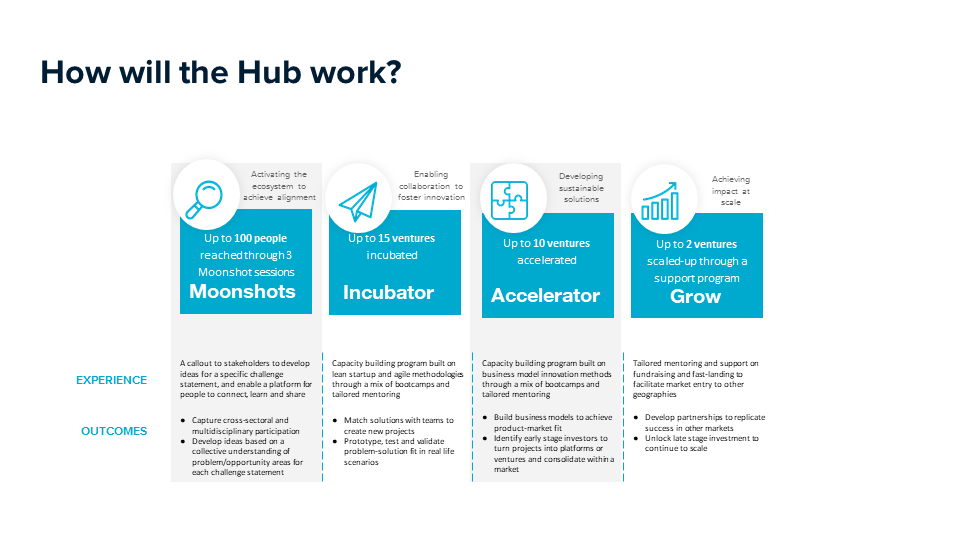 Contact us
For more information on the Hub please contact: ASEAN@csiro.au.