Accelerator
It's time to accelerate your impact today!
Fast-track your solutions by joining the Indo-Pacific Plastics Innovation Network's (IPPIN) Accelerator program.
This eight-week immersive journey supports start-ups, research teams, SMEs, and stakeholders with solutions in designing and developing their business models to funding-level maturity. Benefit from customised mentorship covering topics including impact planning, business analysis, marketing strategies, financial evaluation, and capital raising.
Don't miss out! Apply by Sunday, 20 August for this transformative business development experience.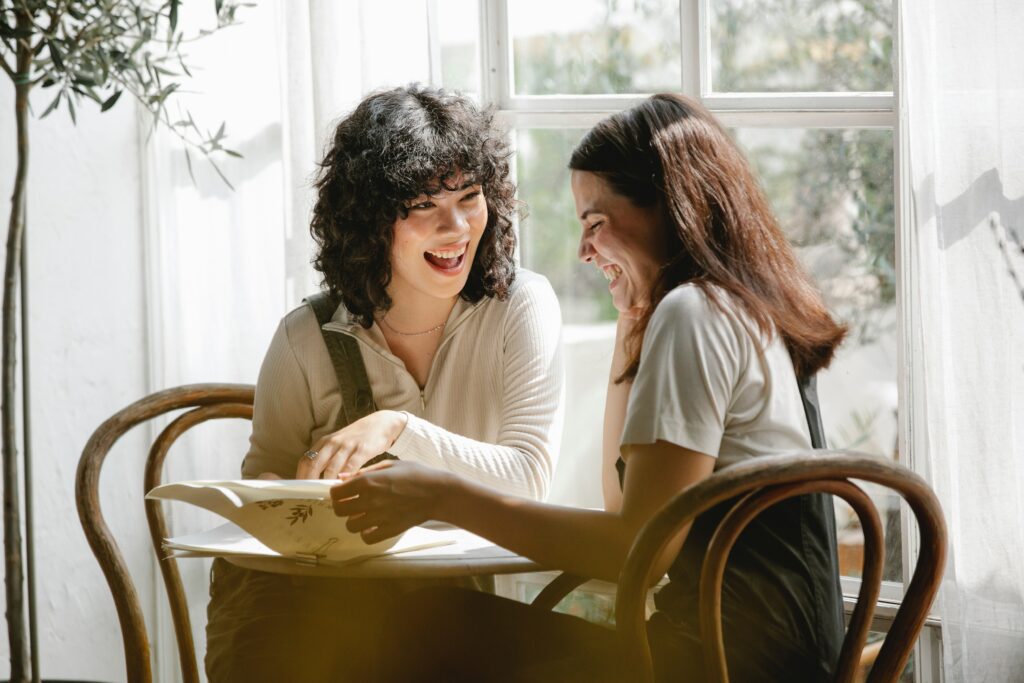 Unsure if this program is right for you?
Check our Office Hours and come to one of our Q&A sessions
About the Accelerator program
The Indo-Pacific Plastics Innovation Network's (IPPIN) Accelerator program, is an eight-week immersive journey specifically tailored to support start-ups, research teams, SMEs, and other stakeholders with existing solutions who aim to validate their product-market fit.
Throughout the program, teams will engage in detailed impact and business planning, marketing strategy development, financial analysis, and capital raising techniques to develop their business models to funding-level maturity. Each team will receive customised consultancy sessions from mentors who will offer valuable industry insights and support.
The program will conclude with a Demo Day where participants pitch their solutions to a panel of esteemed judges. This invaluable opportunity allows for constructive feedback and guidance, empowering teams with the tools they need to refine and advance their solutions. Selected participants may have the chance to progress to Grow, the final phase of the IPPIN program.
Apply now and join us on this impactful business development experience!
Who should apply? 
The Accelerator program is designed to support start-ups, research teams, SMEs, and other stakeholders who have existing solutions addressing one or more of the program challenge statements (see below) and are looking to design and develop sustainable business models.
Participants can come from anywhere in the world so long as they have an existing solution that can help reimagine plastic waste in the Indo-Pacific.  
Multi-lateral teams are encouraged.
Applicants need to choose the most suitable market/context (Indonesia, Thailand, or Vietnam) for where their idea best fits. 
The program challenge statements are: 
sustainable alternatives which outperform existing plastics
improving plastics innovation and capturing value beyond first use, to develop lasting circular solutions
empower decision-making through reliable and accessible information.
What you can expect
The Accelerator is a free and competitive program. Places are limited and are awarded to teams based on the strength of their applications. 
Accelerator outcomes:
Design and stress test a path to impact and ensure alignment with the requirements of potential investors.
Better understand the different types of funding opportunities from different sources, including how and when to access them.
Build confidence around the sustainability of your solution.
The program will require invited participants to commit three hours per week for eight weeks, to attend workshops, mentoring sessions, and a final Demo Day. Participants are also highly encouraged to spend additional time to develop their solutions beyond the formal sessions to prove their maturity at the Demo Day to advance to the Grow program.
The program is run in English however, full interpretation services are offered to participants in Bahasa Indonesia, Thai, and Vietnamese. 
Read about alumni from IPPIN's Indonesia Plastics Innovation Hub
Why join us?
Here are just a few reasons why innovators across the globe are joining us: 
Refine and shape a robust business model: Receive valuable guidance and support to fine-tune and strengthen the business model for your existing idea, ensuring its viability, scalability, and alignment with market needs.
Gain financial and investment readiness: Acquire essential knowledge and insights on financial management and investment strategies, equipping you with the skills to attract potential investors, secure funding, and navigate the financial landscape for your venture.
Enhance your entrepreneurial toolkit: Benefit from weekly workshops and mentorship to acquire skills and knowledge to maximise your solution's potential. 
Master your pitch: Hone your pitching skills to communicate the impact and potential of your idea to industry leaders. 
Expand your international networks: By joining the Incubator program, you become part of a vibrant community of like-minded individuals who share the same passion for plastic circularity and can bring fresh insights to your work. 
Foster new partnerships Previous, selected teams have gone on to collaborate with CSIRO networks, meet international partners, and tap into our industry and investment opportunities. 
Key Dates – Apply Now!
Accelerator Program Timeline
Duration: 8 weeks
Applications close: 20 August
Selections announced: 31 August

Week 1 (Immersion)

Day 1: Leadership and Team Management
Day 2: Business Model
Day 3: Financial/Revenue Model

Week 2 – Impact Measurement and Goal Setting
Week 3 – Marketing and Branding
Week 4 – Communication with Impact
Week 5 – Investment Readiness: Funding Landscape
Week 6 – Investment Readiness: Proposal Writing
Week 7 – Preparation Week
Questions? 
If you want to understand if this program is the right fit for you, please join our Office Hours Q&A sessions which will be run in English, Thai, Vietnamese, and Indonesian.  
Please see the dates and times below and click to register for your preferred office hours. 
Monday, 7 August, 1:00pm – 2:00pm GMT+7 (with Bahasa Indonesia language support) – REGISTER HERE
Tuesday, 8 August, 1:00pm – 2:00pm GMT+7 (with Thai language support) – REGISTER HERE
Friday, 11 August, 12:00pm – 1:00pm GMT+7 (with Vietnamese language support) – REGISTER HERE
More about the program
The IPPIN Accelerator Program is delivered through our Indo-Pacific Plastics Innovation Network. The program is part of CSIRO's Ending Plastic Waste Mission, which has a goal of an 80 per cent in plastic waste entering the Australian Environment by 2030. 
The Indo-Pacific Plastics Innovation Network (IPPIN) is supported by the Australian Government and implemented by CSIRO in partnership with Indonesian, and Vietnamese governments.